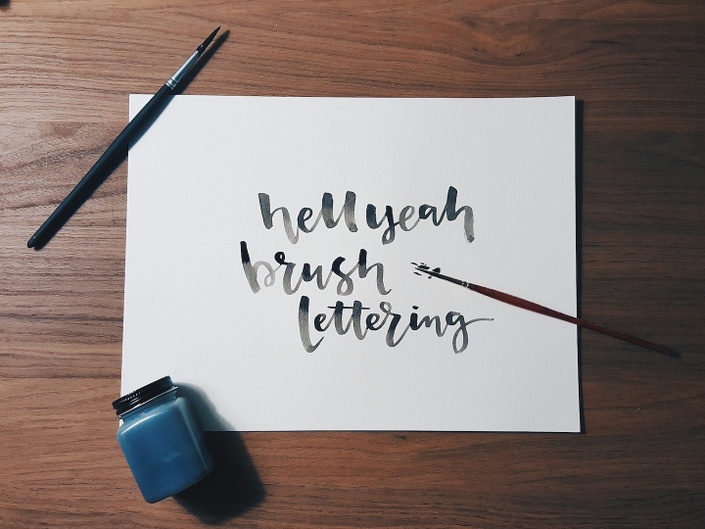 Hell Yeah Brush Lettering Course
Learn the basics, discover and refine your Personal Lettering Style, and make something amazing!
Love brush lettering but hate how it all starts to look the same, so you're afraid you'll just blend in? Are you excited about all the ways you can incorporate brush lettering in your biz, but don't want to just copy someone else's style sheet?!
With HYBL, you'll learn the basics, develop your distinct style, and make something you can be proud of. The Hell Yeah Brush Lettering Course will guide you from a rough idea, to a full digital masterpiece! With 7 video sections and a follow-along workbook, you are guaranteed to get the most out of this course.
STAY YOU
This course is NOT about learning how to brush letter like me or anybody else. It's about arming you with the tools to develop your own distinct lettering style.
Wanna know your style? Scroll down to the free preview and take the style quiz.
1. LEARN THE LINGO
If you're gonna walk the walk, you gotta talk the talk. Section One is all about making sure you're confident using terms like downstroke, slab serif, and baseline.
2. GRAB YOUR TOOLS
Next you need some sweet weapons of artistry. I'll guide you through your basic starter package, and get you ready to explore on your own. Plus you'll learn what to look for, and how to take care of your fancy new toys.
3. FIND YOUR STYLE
Who are you even? Time to find out. From holding the brush, to owning your flaws, this section is all about developing your sweet new skills into something that is distinctly YOU!
4. DESIGN AND COMPOSITION
This is where my Art & Design degree comes in handy. I'll pass on the basics of design and composition, how to achieve balance (and not just symmetry), and how to layout your quotes for maximum umph!
5. YOUR PROJECT
Whether you've got something in mind, or are starting from scratch, you'll apply everything you've learned and create a stunning, blow their socks off, daaamn gurl, kind of piece.
I can't wait to see it!
6. DIGITAL GET DOWN
Woop woop! This is some next level shit. Let's take that masterpiece and make it digital baby! You'll learn the best techniques for capturing your art, how to edit it using free and premium software, and how to make it available for the world!
7. KEEP WORKING THAT BRUSH
Whoa whoa whoa! You can't stop now! Get resources, practice sheets, and daily prompts to keep your hands busy! Plus you'll have access to the Hell Yeah Community, where you can post, chat, and grow with other badass students.
This video course and accompanying workbook will walk you through the beginner steps of brush lettering. Starting with the basic terminology and tools, to layout and principles of design, to final design and going digital, to continuing education.
Hell Yeah Brush Lettering is NOT for those who want to follow a template or memorize the same letterforms. This is for those who want to develop their personal style that stands apart! Let your ink blend together, never your style.
I can't wait to see what you create!
Your Instructor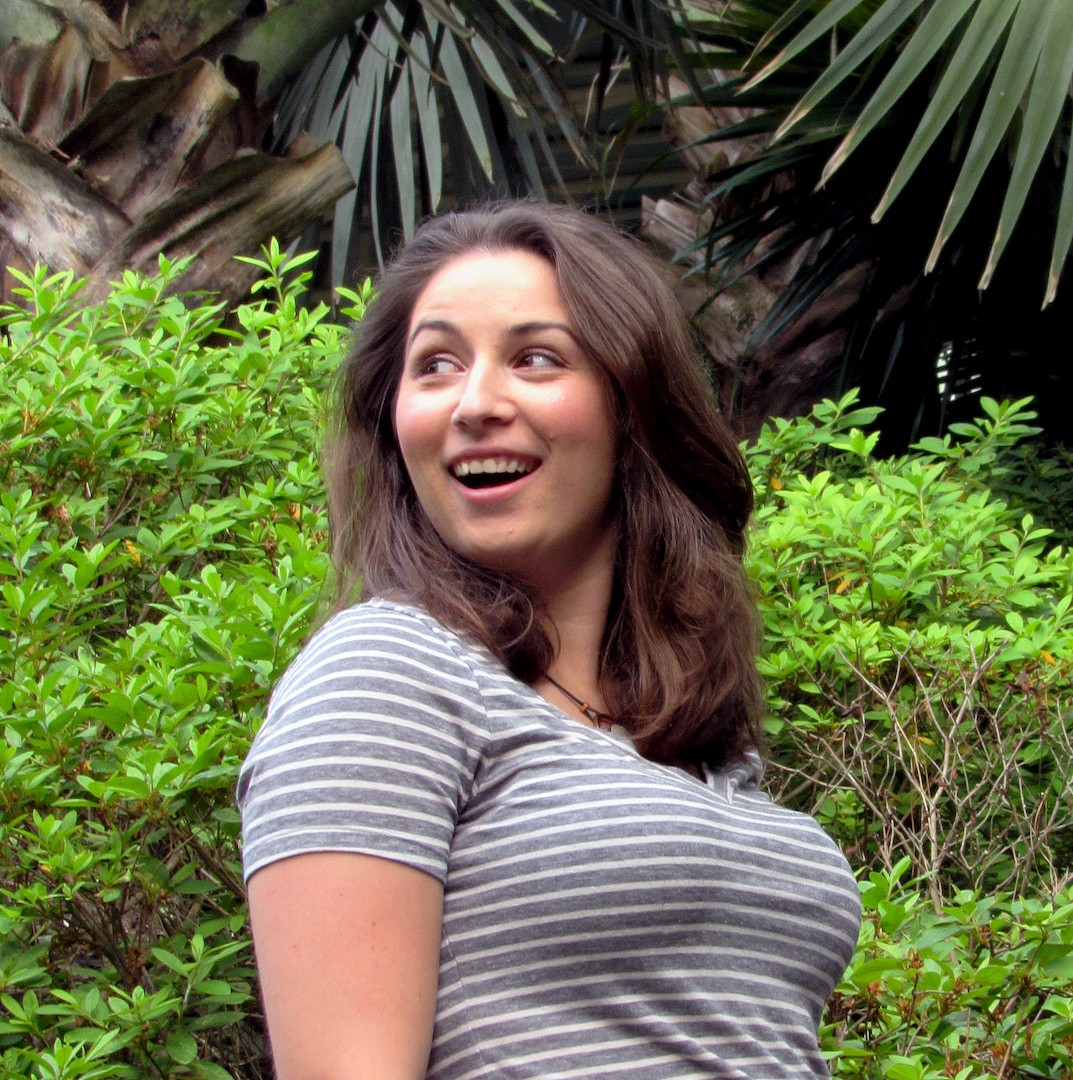 Graduate of LSU's College of Art & Design and I love to make awesome shit!
I'm Amelia and I'll be your fearless leader for this course.
I've been brush lettering for almost 3 years now. Selling my art online, Hosting Workshops in the New Orleans area, and getting to work with some major makers in the DIY industry.
Brush lettering has become a major passion of mine, and I can't wait to share it with you!
Course Curriculum
Discover your Personal Lettering Style
Available in days
days after you enroll
Introduction
Available in days
days after you enroll
1. Learn the Lingo
Available in days
days after you enroll
Frequently Asked Questions
When does the course start and finish?
It starts when you buy it, and it never ends! It is a completely self-paced online course - you decide when you start and how long it takes you to finish. The videos can be watched back to back in about 3 hours, but I recommend working through 1 or 2 sections per day so you have time to fully absorb the info and practice the drills.
How long do I have access to the course?
How does lifetime access sound? I know you have other shit to do. So maybe you make a weekend out of this course, or maybe you take a full month or more. No judging from me! After enrolling, you have unlimited access to this course for as long as you like - across any and all devices you own.
What if I am unhappy with the course?
Unhappy people are the worst. And I don't want you to be the worst. So if you are unsatisfied with your purchase, contact me in the first 7 days and I'll will give you a full refund. There, now you're back to being happy and being awesome.